European Diploma in Anaesthesiology and Intensive Care examination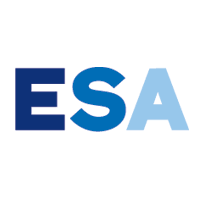 We are happy to announce that we have successfully Hosted the ESA part 1 Examination for the second consecutive time on 15 /09/2018
The European Diploma in Anaesthesiology and Intensive Care examination (EDAIC) is a multilingual, end-of-training, two-part examination covering the relevant basic sciences and clinical subjects appropriate for a specialist anaesthesiologist. The existence of a supra-national examination in anaesthesiology provides an incentive for the development of departmental, university, national and European training programmes.
The aim of the examination was to achieve a uniformly high standard of knowledge by anaesthesiologists throughout Europe as judged by an independent Board of Examiners. The part I exam was conducted in the college Auditorium from 1.30 pm to 7.00 pm.
We thank our beloved Chairman Sri Katuri Subbarao and Management for their relentless support towards making this exams a grand success. Our institution looks forward to be part of such prominent associations as a torchbearer for higher education standards.