Establishment of Tobacco Cessation Center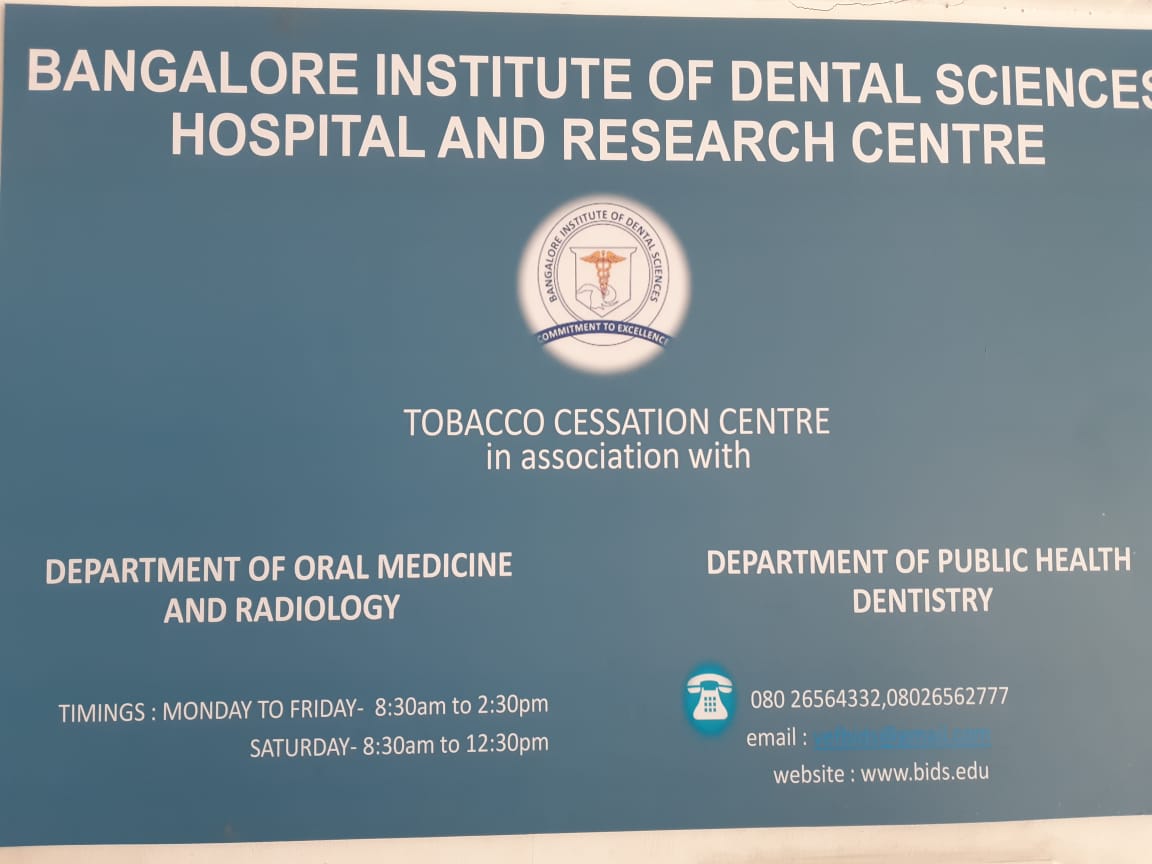 Department of Public Health Dentistry and Department of Oral Medicine and Radiology , under the guidance of our Respected Chairman, Directors and Principal have established a Tobacco Cessation Center in the Campus as per the guidelines of Dental Council of India.
The Center is setup on the ground floor of the dental college building and is fully equipped to educate and sensitize the patients.
The Tobacco Cessation Center will also provide training to the future dental professionals to motivate patients and educate them about the ill effects of Tobacco related products.