Celebrating WORLD HEALTH DAY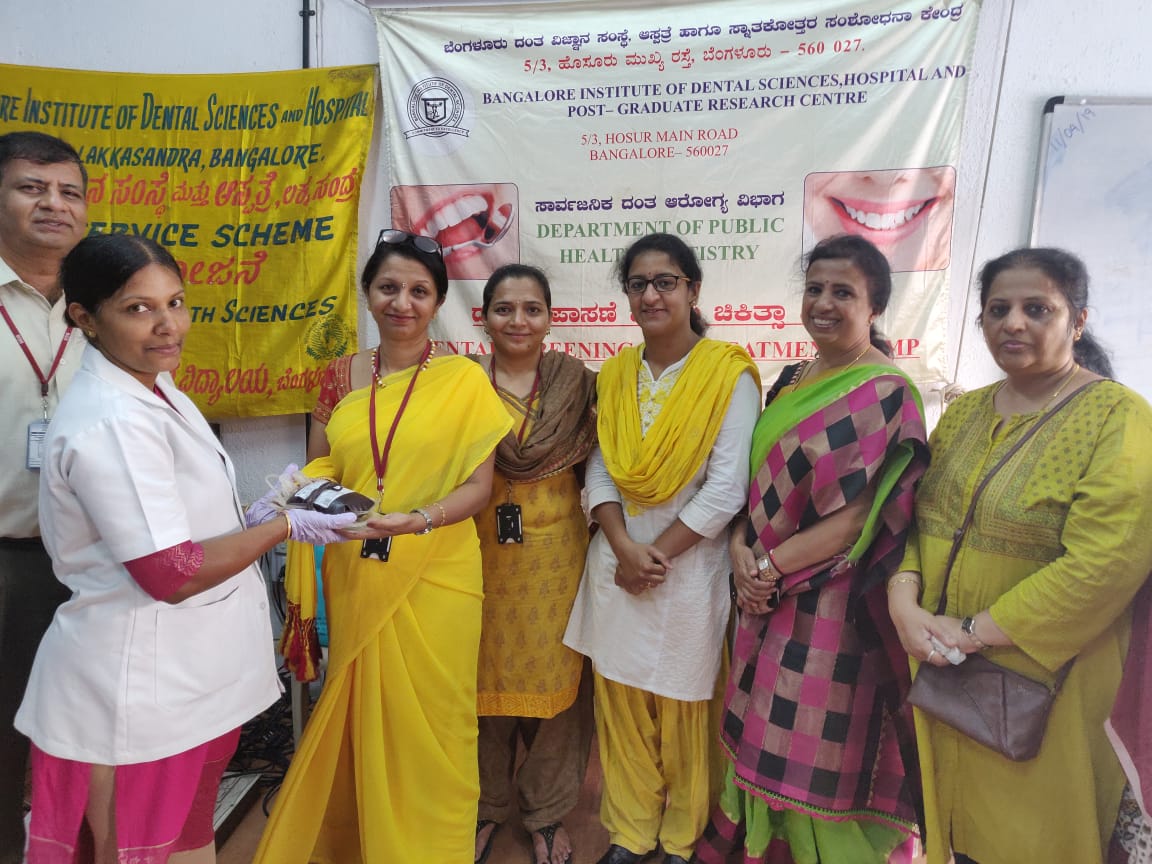 A voluntary Blood Donation Camp was conducted by

NSS unit of our college in association with Lions Club, J.P. Nagar Ethics and Indiragandhi Hospital for Child Health, to mark the occasion of WORLD HEALTH DAY on 11/04/2019 (Thursday) from 9.30am to 2.30pm at Department of Public Health Dentistry.

The Principal, Faculty, Students and non-teaching staff have participated in the program.
The entire camp was very well organized. Each student and staff member was thoroughly screened for Hemoglobin levels. Their height and weight was also ascertained to make sure that there were no untoward incidents. Everyone was asked to fill out a form as a pre-requisite to the blood donation.
The donors were given a certificate and refreshments after the donation of blood.
Donating blood is a noble task, that sadly not many people do. It can save a persons' life. It was heart-warming, to see the response from the members of the college.
A total of 98 people participated in the camp, 80 units of blood was donated.