CDE Programme on Early Detection of Oral Cancer and Palliative Care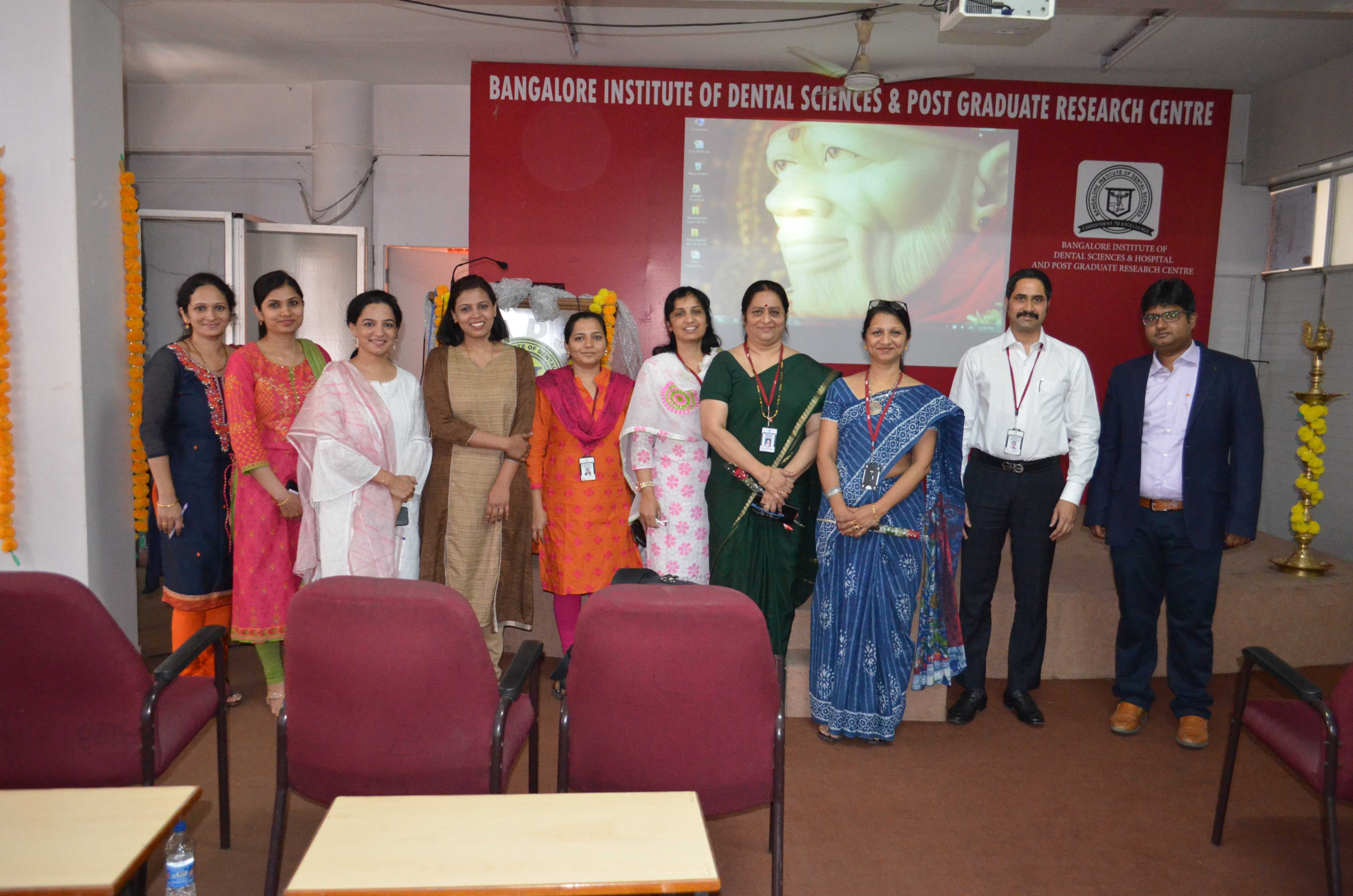 A continuation Dental Education programme was conducted by the Department of Oral Medicine and Radiology in collaboration with HCG Hospital Bangalore on 16th April 2019.
Eminent speakers from HCG Hospital, Bangalore were invited. A brainstorm session was conducted on topics:
1. Changing trends in oral cancer from Palliative care to preventive care.
2. Advances in Radiotherapy .
The Pg's , Ug's , Respected Director, Principal and Various faculty members of the college were benefitted by the programme. A KSDC certification with 4 credit points was given to all the people who attended the programme
We thank our Management and Principal for organizing such a programme which was of great help for the budding professionals .